uniPoint Quality Management System for Simplify Solutions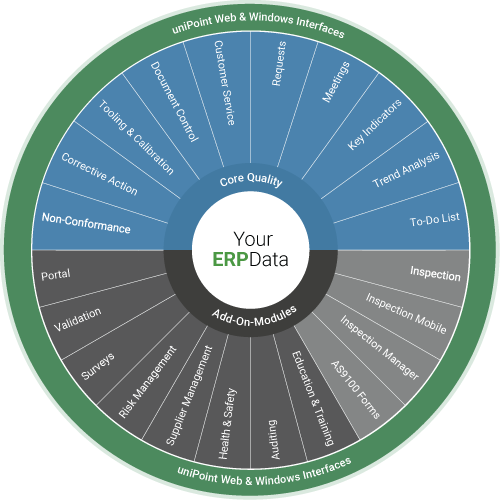 Take five minutes to learn about an exciting Quality Management solution that integrates directly to your ERP system. uniPoint proudly partners with many ERP companies on the market and leverages your valuable ERP data with a live integration, automating your journey toward excellence.
** AS9100 is ONLY available with certain uniPoint partner ERP systems. Contact your uniPoint Regional Sales Manager to verify if our AS9100 Module is available with your ERP system.
Watch our introductory overview of the uniPoint Quality Management System:
uniPoint Web – The Future of QMS
uniPoint Cash Flow Video
Watch detailed videos and see uniPoint in action:
Upcoming FREE Webinars:
uniPoint Success Stories:
uniPoint ROI Calculator:
Download uniPoint Fact Sheets:
Back